Staff Augmentation
What sort of recruitment do you want for your company, skilled hands or experienced minds? Are you searching for expertise, trying to find new resources or scouting for best of brains? Today, every company is looking for individuals with precision and efficiency; however, it is difficult for them to recruit a staff, responsible for their respective business objectives.
How Staff Augmentation can help you?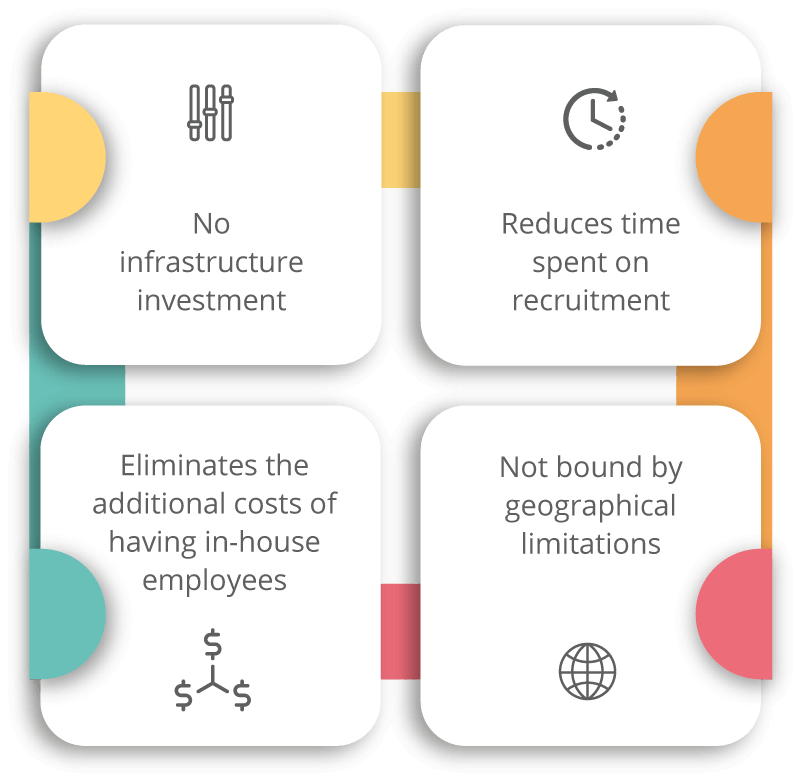 Techginia is a trustworthy hand, equipping the domain-centric staff augmentation for a variety of firms. We understand the need of the hour and have an access to a huge database for the skilled and professional workforce for recruitment. We make sure that you hire minds that work towards achieving the organizational goals. We believe in the essence of building brands with people and for people and hence facilitate your business with astounding manpower capabilities.